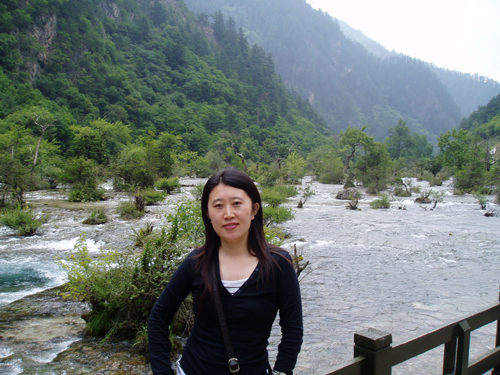 Lou Qinghua
Research Areas
Education & Positions
Jilin University, B.S., 1995.
Beijing Medical University, M.D., 1998.
Peking University, Ph.D., 2012.
Peking University, Assistant Professor 1998-.
Grants and fundings
The National Natural Science Foundation of China (No. 21202004)
oligosaccharide rapid assembly assisted by cobalt(0) alkyne complex
(RMB 250,000)
Principal Investigator
Publications
1. Yan-Bo Liua, Wang Yaoa, Shuai Menga, Xiang-Bao Menga, Zhong-Jun Li*a and Qing-Hua Lou*a. A novel cobalt(0) alkyne complex assisted "capture and release" strategy for oligosaccharide rapid assembly. Org. Chem. Front., 2018, 5, 2098-2102.
2. Meng-jie Xia, Wang Yao, Xiang-bao Meng, Qing-hua Lou*, Zhong-jun Li*. Co2(CO)6-propargyl cation mediates glycosylation reaction by using thioglycoside. Tetrahedron Letters. 2017, 58, 2389-2392.
3. Synthesis and Cytotoxicity Evaluation of Naphthalimide Derived N-Mustards. Qinghua Lou+, Liyan Ji+, Wenhe Zhong, Shasha Li, Siwang Yu*, Zhongjun Li and Xiangbao Meng*. Molecules. 2014, 19, 8803-8819.